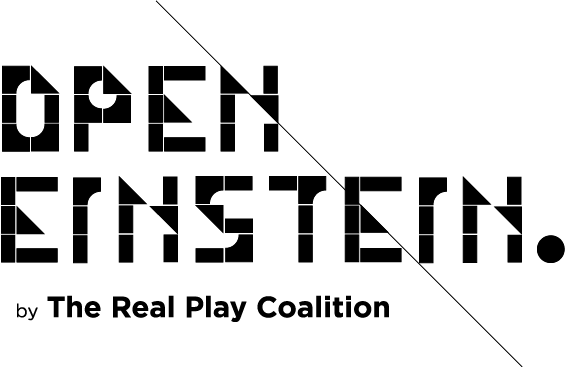 REAL PLAY COALITION WEB SITE TERMS OF USE
The Real Play Coalition is a collaborative project formed by Unilever, LEGO and IKEA and is designed to encourage more play. This web site ("Site") is administered by Daniel J. Edelman, Inc. ("Edelman") on behalf of the Coalition.
Use of the Site is void where prohibited by law. By using the Site, you represent and warrant that you will not use the Site in violation of any applicable law or regulation or these Terms of Use. Your use of the Site may be terminated without warning if we believe you are in violation of any of these conditions. No one under the age of 13 may use the Site.
Use of this Site is governed by all applicable federal, state, and local laws. We reserve the right to make changes to our site and to these disclaimers, terms, and conditions at any time.
All content on this Site, including, but not limited to, text, graphics, logos, icons, images, audio clips, and software, is the property of the Coalition or its content suppliers and is protected by U.S. and international copyright laws. The content on this Site may be used as a resource for PERSONAL AND NON-COMMERCIAL USE ONLY. Any other use, including the reproduction, modification, distribution, transmission, republication, display, or performance, of the content on this Site is strictly prohibited.
This Site is provided by the Coalition (and administered by Edelman) on an "as is" basis. The Coalition, its members and Edelman make no representations or warranties of any kind, express or implied, as to the operation of the Site, the information, content, materials, or products included on this Site. The Coalition, its members, and Edelman, to the full extent permissible by applicable law, expressly disclaim all warranties, express or implied, including but not limited to, implied warranties of merchantability and fitness for a particular purpose. Neither the Coalition, its members nor Edelman shall be liable for any damages of any kind arising from the use of this Site, including but not limited to direct, indirect, incidental punitive, and consequential damages related to use of the Site.
IN NO EVENT SHALL THE COALITION, ITS MEMBERS, OR EDELMAN BE LIABLE FOR ANY DAMAGES OR LOSSES WHATSOEVER (INCLUDING, WITHOUT LIMITATION, DIRECT, INDIRECT, INCIDENTAL, SPECIAL OR CONSEQUENTIAL DAMAGES, OR ANY LOSS OF USE, DATA, SALES OR PROFITS) RESULTING FROM (1) USE OF (OR INABILITY TO USE) THE SITE OR ANY CONTENT ON THE SITE OR (2) ANY FAILURE OF PERFORMANCE, ERROR, OMISSION, INTERRUPTION, DEFECT, DELAY IN TRANSMISSION, COMPUTER VIRUS, OR EQUIPMENT OR NETWORK FAILURE WHATSOEVER RELATING TO THE SITE OR ANY CONTENT ON THE SITE, EVEN IF WE HAVE BEEN ADVISED OF THE POSSIBILITY OF SUCH DAMAGES OR LOSSES. YOU UNDERSTAND AND AGREE THAT YOUR USE OF THE SITE AND ALL CONTENT ON THE SITE IS PREDICATED UPON YOUR WAIVER OF ANY RIGHT TO SUE THESE ENTITIES AND TO PARTICIPATE IN ANY CLASS ACTION SUIT FOR ANY SUCH DAMAGES OR LOSSES.
SOME JURISDICTIONS DO NOT ALLOW THE LIMITATION OR EXCLUSION OF LIABILITY FOR INCIDENTAL OR CONSEQUENTIAL DAMAGES. ACCORDINGLY, SOME OF THE ABOVE LIMITATIONS MAY NOT APPLY TO YOU.
You agree to defend, indemnify and hold the Coalition, its members and Edelman harmless from and against any and all claims made by, and any and all damages and judgments (including reasonable attorneys' fees) awarded to, any third party due to or resulting from: (1) your misuse of the Site or any content on the Site; (2) your violation of these Terms of Use or any applicable law; or (3) your breach of any of your representations and warranties set forth herein.
If you have any questions regarding this Site, please contact realplaycoalition@edelman.com.
Back to the site.