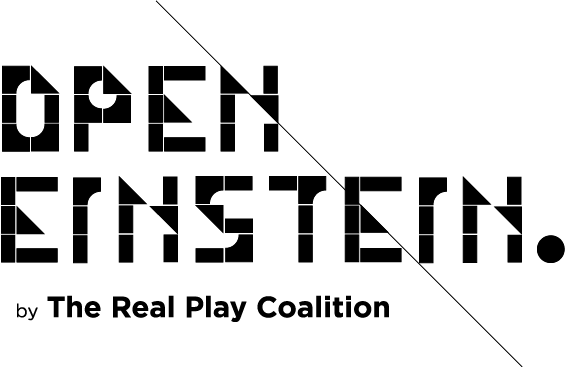 Real Play Coalition Web Site Privacy Policy
The Real Play Coalition is a collaborative project formed by Unilever, LEGO and IKEA and is designed to encourage more play. The Coalition is strongly committed to protecting privacy and strives to protect the privacy of visitors to our Site. You can navigate the majority of the Site without giving us any personal information which identifies you. However, if you want to receive additional information about the Coalition you'll need to sign up.
Information collected through the operation of this Site is administered by Daniel J. Edelman, Inc. on behalf of the Coalition. We collect two basic types of information:
Personally identifiable information: This is information that personally identifies one individual from another or enables you to be individually contacted (for example, your name and email address). This information is voluntarily provided to us by Site visitors and is used for the purpose of sending you more information about the Coalition and its efforts and/or responding to your specific request. Personal information collected through this Site is not provided to the Coalition members.
Aggregate user and tracking information: This information gives us insights on how Site visitors use the Site. This data is anonymous and does not contain any personally identifiable information. We use this information to ensure that our website, e-mails and marketing efforts continue to appeal to Site visitors and clients. Aggregate information may be provided to Coalition members.
Information You Voluntarily Provide
The Coalition only collects personally identifiable information that you voluntarily provide, for example, when you use request more information about the Coalition or utilize our "contact us" feature. Examples of such personally identifiable information that you provide to us may include, among other information, your name and email address.
Other Information Collected Through the Site
When you visit this Site, we may automatically collect some information about your visit using cookies, data analytics tools, such as Google analytics, log analysis software and other tracking technologies.
If you wish, you may set your browser to refuse cookies. However, by refusing to accept a cookie, you may not be able to access some pages or use some of the features or functions of the Site. Some cookie files may remain on your computer's hard drive unless and until you manually delete the file. These cookie files do not contain personally identifiable information.
The Way We Use Information
We store the information you provide in a secure database in order to provide you with the information, you request. The information is stored for a time period and in a manner relevant to responding to your request unless you request that it be removed.
We use non-identifying and aggregate information about the use of the Site to improve the navigation, content, and design of the Site. This information may include, for example, the most and least requested pages, analyzing traffic regarding specific features, and the number of users from the U.S. and other countries, among other things.
When personal information is transferred to outside service providers, it is done under a contract which requires the companies to use the shared information only for the limited purposes for which it is provided to them in providing services to the Coalition, and to agree to hold the information securely and confidentially in accordance with this privacy policy and applicable law.
The Coalition does not sell personally identifiable information collected from you, and will only use and distribute the information as set forth in this policy.
Exceptions
The Coalition may preserve and has the right to disclose any information about you or your use of the Site without your prior permission if we have a good faith belief that such action is necessary to: (a) protect and defend the rights, property or safety of the Coalition or its respective members, employees, affiliates, other users of the Site, or the public ; (b) enforce the Terms of Use for the Site; or (c) respond to claims related to your use of the Site. We may also disclose information as we deem necessary to satisfy any applicable law, regulation, legal process or lawful governmental request.
Data Security
The Coalition uses reasonable technological, physical and other measures to keep your information protected from loss, misuse and unauthorized access, disclosure, alteration and destruction, taking into due account the risks involved in the processing and the nature of the personal information. Due to the nature of the Internet and related technology, we cannot guarantee the security of your personal information and the Coalition expressly disclaims any such obligation.
Children's Privacy
The Site is not intended for use by individuals under 13 years of age. The Coalition does not knowingly collect or maintain personal information from children under the age of 13 at our Site.
How You Can Access or Correct Your Information
You may access, update or remove the personal information you provided to us by contacting us - see "How to Contact Us" below. To protect your privacy and security, we will also take reasonable steps to verify your identity before updating or removing your information. The information you provide us may be archived or stored periodically by us according to backup processes conducted in the ordinary course of business. Information stored as part of this backup process will be deleted in due course on a regular schedule.
Links to Other Websites
Our Site may contain links to other websites. The Coalition is not responsible for any websites that it does not own or operate. You should carefully review the privacy policies and practices of other websites that you link to from the Site, as we cannot control or be responsible for their privacy practices.
International Users
Information provided through this Site may be uploaded to a cloud and transferred to or accessed globally. By providing information to this Site, you consent to the transfer, processing and/or use of the information globally by the Coalition and its service providers. Wherever the information is transferred or accessed, it will be processed and used in accordance with this privacy policy.
Notification of Changes
As we provide more services and/or functionality on our Site and as privacy laws and regulations evolve, it may be necessary to revise or update this privacy policy. We will put an "Updated" note on the link to the privacy policy on the Site's home page so that you will be able to check regarding changes which may be of particular relevance to you.
Accessing and Updating Your Information; Limiting or Opting Out
Visitors who would like to access, correct, update or delete any personally identifiable information may contact us with a request to do so as noted below.
Similarly, Site users who wish to subscribe or unsubscribe to our communications or limit our use of any personally identifiable information in any way can do so by using the subscribe/unsubscribe options contained in our emails or by contacting us as noted below.
We may take a reasonable period of time to respond to any request to update or modify any information, limit use of information or to opt out of or unsubscribe from any communications. If you request the deletion, modification or limitation of use of your personal information maintained by us, such information may be retained for a period of time in our backup systems as a precaution against system failures. Some information may be retained for longer periods as required by law, contract or auditing requirements. In some circumstances we will not be able to limit use of your personal information without your unsubscribing you from communications or deleting your information.
How to Contact Us
If you ever have any questions about this Privacy Policy, or would like to contacts us as noted above, please contact us at realplaycoalition@edelman.com.
This privacy policy was last updated on January 24, 2018
© 2018 Real Play Coalition. All rights reserved.
Back to the site.